Clarity tildelt rammeavtale med Skatteetaten/New framework agreement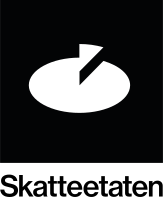 Clarity er glad for å fortelle at vi har fått rammeavtale med Skatteetaten over de neste to årene for leveranser av konsulenttjenester innenfor området Business Intelligence.  I Clarity ser vi frem til å videreføre vårt samarbeid med Skatteetaten også de neste to årene.
Clarity is happy to announce that we have been awarded a framework agreement with the Norwegian Tax Administration over the next two years for deliveries of consulting services in the area of ​​Business Intelligence. At Clarity we look forward to continuing our collaboration with the Tax Administration for the next two years.