Clarity further strengthen the BI team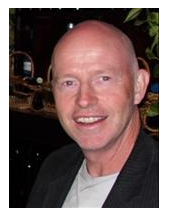 At Clarity we are pleased for new employees, and from 01 June we have received another consultant with extensive experience on board. Einar A Løkken started his IT career in 1987 as an operations consultant at NPC (Norwegian Petroleum Consultants). There he was part of the operations staff in the Gullfaks C project. In April 1988 he joined Televerkets EDB Service in Lillehammer.
Prior to joining Clarity, Einar has worked for Telenor and Accenture, and he continues in our TeleCom projects going forward. Einar has been out on a winters day before, thus having covered most roles within system development, but he started as a BI consultant in 2005 where he worked in Telenor's data warehouse project.
Einar joins primarely our BI team working with our projects with ETL, databases/datawarehouse, analysis and reporting.